About Us
A legal background, in addition to a large experience in managing works and businesses involving copyrights and artistic rights makes Copyrights a reference office in the Brazilian artistic market. We take care of everything so that you can concentrate on the essential: creating.
— Copyrights management
Clients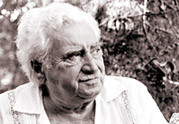 Your work in good hands: from Jorge Amado to Leo Jaime, dozens of authors and artists, for almost 20 years now, trust their production to the staff of Copyrights.
— Acknowledge our greatest wealth
News
Stay tuned for the latest in the cultural production market. And check out Copyright´s page on Facebook. Click here!
— read more
© Copyrights Consultoria Ltda.
Rua São José, 40 - 10 andar, Centro / Cep 20010-020 - Rio de Janeiro, RJ
Tel 21 2544-1682 / 2533-2103
copy@copyrights.com.br