About Us
A legal background, in addition to a large experience in managing works and businesses involving copyrights and artistic rights makes Copyrights a reference office in the Brazilian artistic market. We take care of everything so that you can concentrate on the essential: creating.
— Copyrights management
Clients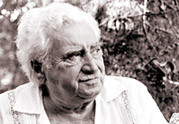 Your work in good hands: from Jorge Amado to Leo Jaime, dozens of authors and artists, for almost 20 years now, trust their production to the staff of Copyrights.
— Acknowledge our greatest wealth
News
Stay tuned for the latest in the cultural production market. And check out Copyright´s page on Facebook. Click here!
— read more
Statement
"Once more I thank the dedication and technical competence whose outcome is a work I consider fundamental for rescuing the memory of my father and therefore generating new opportunities for the disclosure of his art to both the old and the new generation of consumers of audiovisual, books and plays."
Felipe Pedroso, one of Bráulio Pedroso's heirs
© Copyrights Consultoria Ltda.
Rua São José, 40 - 10 andar, Centro / Cep 20010-020 - Rio de Janeiro, RJ
Tel 21 2544-1682 / 2533-2103
copy@copyrights.com.br