Intellectual Property in all arts: from music to movies, Copyrights offers the most complete administration services for works and rights in all fields of the artistic segment.
Theater, Television, Audiovisual and Photography
In the rich universe of theater, television, audiovisual and photography, bureaucratic channels are often complex - but not for Copyrights' clients. We provide assistance for the analysis, preparation and contracts´ follow up with sponsors, technical staff, cast and support; in addition to copyright clearances, registers and licensing of the Right of Image.
Fine Arts
We provide legal counseling for the preparation of contracts between the artist and cultural institutions, art galleries and sponsors, and we analyze the assignment or licensing of works and image rights used in book illustration, CD cover, folder and/or poster.
Literature
On the publishing and literary field, we make the entire control of copyrights' collection, registers and authorizations, in addition to contract assistance for literary edition. We also take also care of creating the editorial business, coordinating the centralization of works with publishers showing a greater collection potential.
Music
We support authors, artists and publishers in the organization of work registers and authorizations, with computerized control and centralization of collected royalty payments, providing detailed reports. We also provide assistance in contracts with labels, agents and advertising companies, trademarks register and merchandising, as well as artistic production and agency.
Successful Cases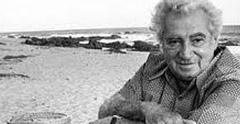 The Return of Jorge Amado
The recovery of the titles assigned by Jorge Amado abroad enabled projects such as "Capitães de Areia" (Movie, 2011), "Dona Flor e Seus Dois Maridos" (Musical and Audiovisual Theater - in progress), "Velhos Marinheiros" (Movie, premiere forecasted for 2013) and "Gabriela, Cravo e Canela" (Soap Opera, shown by Rede Globo in 2012).